Movement, strength: A body for life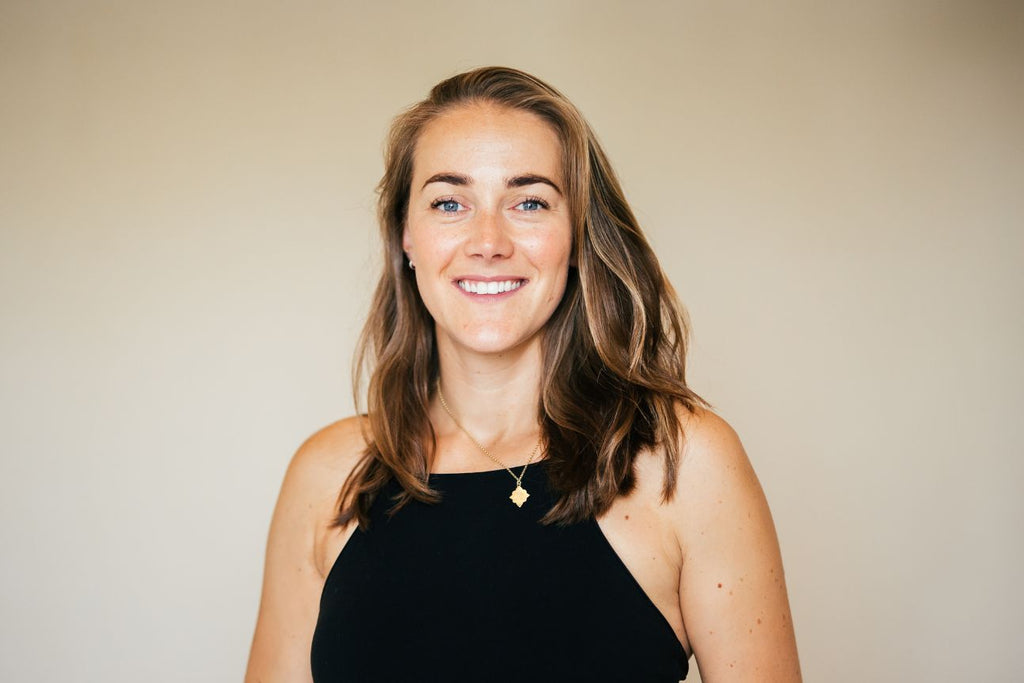 There is an old proverb, "necessity is the mother of all invention", it is derived from Plato who wrote "our need will be the great creator". Often, when we are under duress, stress and physical impairment, we look to create relief through control, routine and mindfulness.
Indeed, entire movements and philosophies that are part of modern life, were founded on the back of an individual struggle or challenge.
Joseph Pilates was a fragile child, suffering with various limiting conditions that became the reason for driving him to become a competent athlete as he grew. During the first world war he pioneered exercises to help physical fitness and rehabilitation. He called his technique "Contrology", later becoming known as the movement of Pilates.
Challenges are there for us to learn from and overcome. That is the sentiment of Nathalie Clough, Founder of Lifebody. 
Nathalie is one of those passionate women who loves and believes in what she does so fully, that she fills you with a desire to create that shift in your lifestyle, move more and "build the body you want. For life."
Like its founder and namesake Joseph; Nathalie's journey with Pilates began at a young age when she slipped a disc at 15. It became essential to learn the principles of managing her body to strengthen, repair and grow at this key time of development. Her Mother was the catalyst, taking her to her first Pilates class; through this she learnt the importance of movement, of being more attuned to her body.
"Change happens through movement, and movement heals"
With over 20 years of experience, evolving her style of classic and contemporary Pilates, Nathalie speaks with that raw, real and connected style that just hooks you in…but with the comfort and calm of someone who knows their craft, is at ease with themselves and understands the power of sharing knowledge.
Pilates is about learning your body
Listening in, focusing and breathing, truly taking ownership of your body and empowering a more intuitive form of wellbeing rather than a dogmatic exercise regime; that is the essence of Pilates. 
As Nathalie affirms, it is for everyone at any age, size or fitness level, from athletes to children, to the older generation; everyone can learn the art of body control and correct breathing, it is about consistency over time. She asserts that Pilates is something you have "in your back pocket" for life, a tool of re-tuning and wellbeing that helps you form habits of self-care that strengthen you throughout the challenges of a life well-lived. There is no completion level, it is a lifetime practice. 
Interestingly, Nathalie reflects that often people come to her through referral due to a physical issue or injury, with the expectation of a "fix" or "fad" exercise or rehab programme. Pilates is unquestionably effective as a recovery programme of movement that can be incorporated daily, making it an attainable and sustainable addition to physical health. But, what Nathalie finds is that as people see results and feel better; they keep going because it is something that has become a manageable habit of wellbeing.
Interestingly however, following the reflective period and global shift in perspective brought about by the pandemic, Nathalie has noticed a shift in people coming to her for preventative strengthening, a new generation of people who are using Pilates as a form of staying well and averting injury. Indeed, as Nathalie says, Pilates is not just for sorting out an issue it is a considered way to change the way you feel, the way you connect to your body. Pilates works the smaller muscle groups that strengthen that help then condition and support the larger muscles, it works the core, concentrates on breathing. It is adaptable to your mindset; whether you need to just move your body or whether you want to increase intensity for a specific need or want physically and it is never too late or early to start. 
Pilates is, in essence, a democratic exercise, it does not preclude anyone based on their physicality or age; but Nathalie has gone one step further. Through her experiences building an online community during lockdown, going live every night for 20 minutes for 4 months; she realised that the key was simplicity, creating an encouraging environment, banishing elitism and unnecessary "faff" and making it a space without judgement that people were able to learn, build confidence, see results and think differently.
Through growing this global community, Nathalie saw first-hand, that the Joseph Pilates adage was indeed true;
 "In 10 sessions you'll feel the difference, in 20 sessions you'll see a difference, and in 30 sessions you'll have a whole new body"
Pilates is about living well
Our spirits, our bodies and our minds are often held by a thread. We don't breath correctly and our wellbeing is under constant duress. Pilates believed it was civilisation that impaired physical fitness – what on earth would he think today?
Nathalie, recovering from a recent baby affirms that you never stop learning about your body. Having a c-section and all that becoming a Mother changes biologically; meant her body needed her to move differently. Right now, in the early stages post-partum, Nathalie is reaching for Pilates in a way to help her mind as well as her physical recovery. As she states, sometimes she just needs to get on the mat and move her body, the beauty of Pilates being that it is in your control regarding the level of intensity and can be adapted to what your mind and body need that day, week, month or life stage.
Pilates and the Menopause
This is what makes Pilates such an incredible life-tool, especially for women's health. Nathalie has recently surveyed Liz Earle Wellbeing readers https://lizearlewellbeing.com/ in relation to exercise and the menopause journey; to understand the challenges faced by women progressing through this significant biological shift.
The shift in hormones can manifest in a multiplicity of surprising ways within the body and mind; from loss of strength and flexibility, joint pain, to pelvic floor control, to weight gain, to mood fluctuation, concentration difficulty and emotional overwhelm…to name a handful. But the overwhelming response that drove Nathalie to develop a 30-day programme uniquely tailored for women in peri- and menopause; was loss of confidence.
 Nathalie maintains that Pilates is a foundation, it is something that remains steady and adaptable to your need. When everything else seems in flux – the repetition and habit offers a return to centre, a control of your own practice which means you are eliminating the anxiety that can become a barrier to doing something, eradicating a sense of self-consciousness. This can be as private as you want, in the comfort of your own surroundings.
Pilates for life
We are fast approaching the warmer season when we are encouraged to be "beach ready".
Though we live in a time of body positivity, sometimes the media forgets what that looks like in truth. Nathalie's company and entire philosophy is Lifebody; building strength, resilience and wellbeing that is consistent and habitual, that nourishes you holistically, not finding a quick fix, short term way to "fit" an aesthetic.
Today, wellbeing is about empowerment, control and democracy. 
"Everyone is the architect of their own happiness"
Joseph Pilates