Strength in your own skin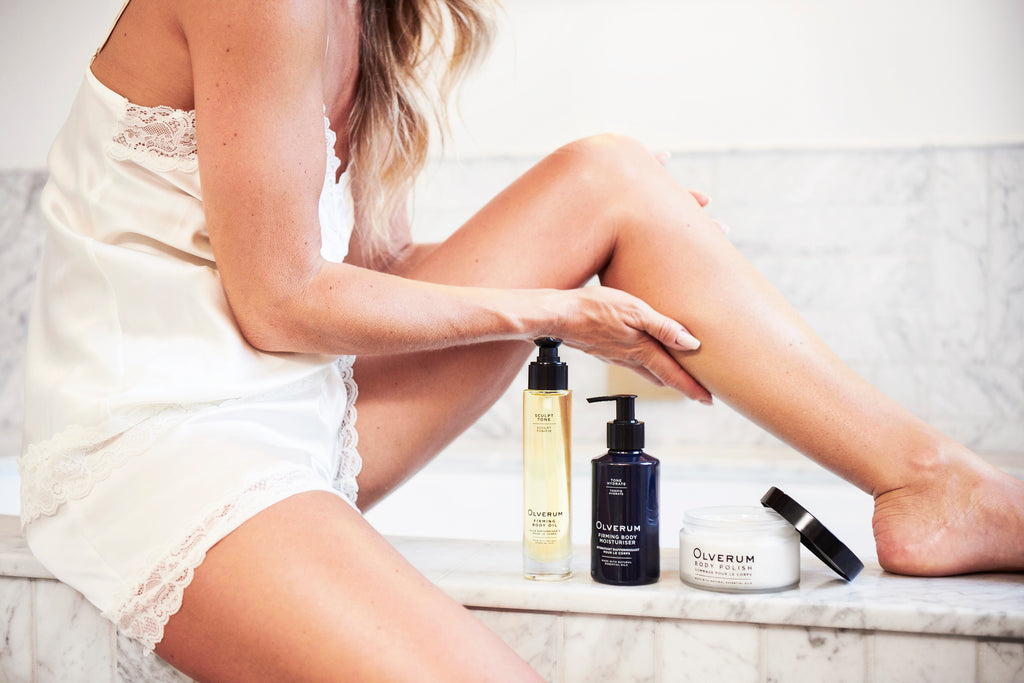 First things first...
You deserve to feel your best. It is not something that you should push to one side, deal with later or de-prioritise. Your self-care is non-negotiable, you need to build this into your daily care ritual, it is as central to wellbeing as brushing your teeth.
 Yet somehow, keeping our bodies strong, resilient and vital becomes an afterthought…one that we ultimately admonish ourselves for when we don't like what we see in reflection. With the passing of time, comes significant physiological changes that affect us in what appears a devious, covert way; detaching us at times from our perspective and leaving us with negative mental chatter that can drown out reason.
 Hormones.
 Just the mere mention of the word can raise an audible groan! Vital components to our very health and existence, but most often referred to in the context of more defining periods of our lives…puberty, pregnancy, menopause and beyond. They are our companions through life, central to our journey and experience through womanhood and causing more than their fair share of physical and mental challenge, as well as making so many extraordinary things possible.
 At the heart of all we do, is to provide help and support to you, getting you back to your essential you, regaining your balance, finding resolve and strength to face the day, restoring you at the close of the day. We understand that mental wellbeing, positivity about your body and mind in the eye of your storm, is core to thriving in the face of challenge and change. That is why every product we create has a purpose and an authentic intention, a reason for being.
 Skin firmness and hormones
 Oestrogen has a significant connection to our skin health. Fluctuations in this vital hormone affects the texture, tone and thickness of skin at different stages of the menstrual cycle, also showing to improve wound healing and inflammatory conditions during peaks of production, such as pregnancy and, during one of the most fundamental transitions for women; the menopausal decline of oestrogen has a significant impact on dermal thickness, accelerating skin health and vitality deterioration. Indeed, studies have indicated that dermal thickness decreases by 1.13% and collagen declines 2% per post-menopausal year.
 With skin fragility and an increased propensity for sustained damage that is slower to repair correlating to menopausal oestrogen changes; it demonstrates further the need to support a healthy barrier, support healthy collagen production and boost hyaluronic acid levels in the skin to ensure resilience to the onslaught of daily aggressors that can leave the skin vulnerable and manifest in the signs of skin stress such as wrinkles, reactivity, dehydration and hyperpigmentation.
 Beyond the external physical manifestation of hormonal related changes, the reduction in estradiol (a form of oestrogen) is considered to contribute to the development of sleep disorders  due to the hyperarousal of the autonomic nervous system. This neural pathway helps regulate stress reactivity – our calm or fight/flight mode activation. The vicious cycle continues as stress and loss of regular sleep patterns manifest physically in skin fragility, reactivity and compromised barrier function, rendering you susceptible to the damage of external and lifestyle aggressors.  
 Self-care for strength and resilience. Every day.
 We appreciate that life often doesn't allow the time for entirely effortless self-care. It is largely unrealistic to place yourself into the hands of spa professionals for a body wrap treatment to detoxify, decongest and hydrate your skin. Time and costs will and it is saved for when we really need it. The reality is daily rituals are built behind the door of your bathroom while the chaos of everyday exists just the other side…
So that moment needs to be potent, powerful, transformative and restorative to body, mind and spirit.
 For us, every high performance botanical therapy in our collection, must have intention and be developed with purpose to help you achieve that sense of centred-self. Our spa-inspired range of firming therapies can be integrated seamlessly into everyday self-care to help build your skin's resilience.
 Powered by nature, finessed by science
 Our professionally designed firming protocol of application, "powers up" the natural potency of our selected plant extracts and our unique essential oil blend. The process of physical massage and olfactory stimulation, ensure optimal results of skin rejuvenation and a sense of mental clarity.
 This simple at home skin firming ritual is a simple 3-step programme to designed to work synergistically to help optimise collagen production, refine skin texture, boosting skin elasticity and hydration.
1: Our Body Polish embodies a professional, skin-kind approach to optimise massage while minimising micro-tearing from surface stimulation combining physical and non-physical natural extracts to declutter the skin surface. The rhythmic process of massage helps relax the mind and body, easing tension and creating a foundation of self-care that stimulates cellular renewal, improves skin oxygenation and helps regain radiance that is often lost during periods to imbalance within the body.
Papaya Enzyme is a non-physical fruit extract rich in papain, an enzyme that dissolves surface dead skin cells, dirt and makeup that cling and congest the skin. Performing in a similar way to AHAs to leave skin brighter, giving space for fresh new skin cells to rise to the surface.
Bamboo and Pumice intensify the resurfacing results, gently polishing the surface of the skin allowing the deep cleansing penetration of Hydroclay to draw toxins from the pores.
Grapefruit, Fennel and Black Pepper Oil help stimulate the senses, proven to activate the sympathetic nervous system and clinically proven to help disrupt fat cell accumulation helping support a more firm, supple skin tone and help boost elasticity.
2: Our Firming Oil is as much about your mental-wellbeing as it is layering the clinical benefits of Grapefruit Oil and Papaya Enzyme.  We know that when our physical wellbeing is under duress, the deep seated effects on our self-esteem can show in poor lifestyle choices and negative cycles of personal care.
Mindful moments spent caring for your skin through the massage of this cushioned oil, helps encourage cellular mobility, healthy skin cell turnover and enhanced oxygenation to deliver a healthy glow and with regularity, a more firm, toned and revitalised skin texture.
Carefully selected for their synergistic benefits to the protection of collagen; Paracress and Algae Extract help by reducing the enzymes that breakdown collagen and elastin, helping reorganise and tighten collagen fibres to support a more toned, supple appearance, key to oestrogen depleted skin.
3. Intensifying the potency of bioactive Papaya Enzyme and Algae Extract, our  Firming Body Moisturiser also contains Crowberry Extract a polyphenol rich berry that helps suppress the damage to collagen integrity caused by oxidative stress.
The Olverum way
We believe, that the essence of your skin health rests not in recovery, but in maintained wellbeing – day in, day out, putting the power firmly in your hands to help your body through life's inevitable challenges.