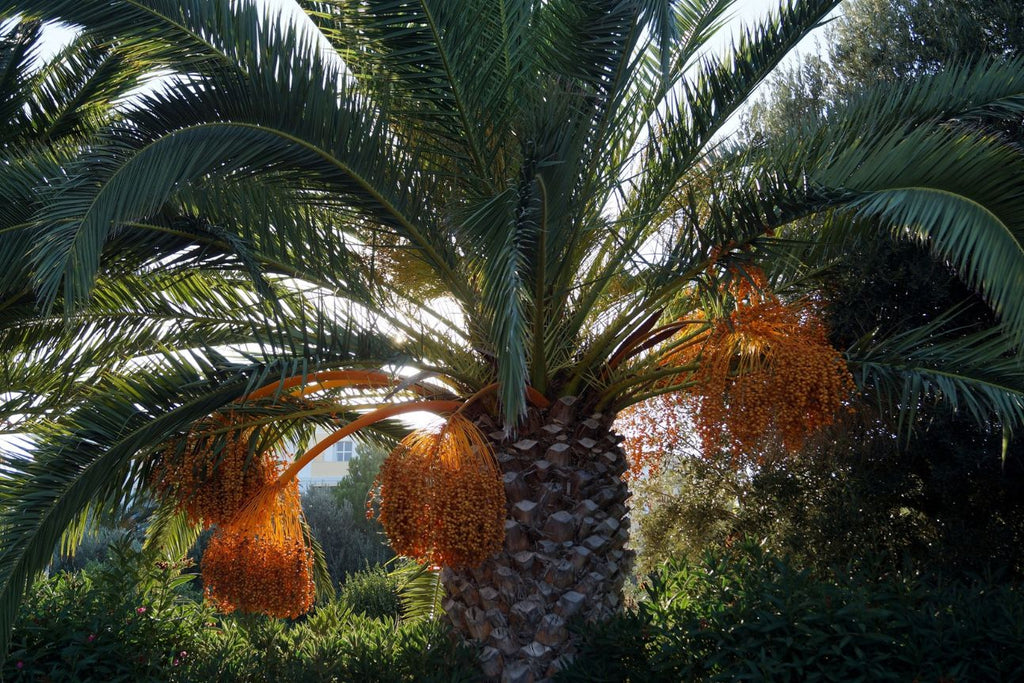 The haunting, enigmatic face of the Orangutan with its deeply soulful eyes staring back at us through the lens; is widely seen as the inescapable image associated with Palm Oil and the path of human destruction. But when the sound of controversy plays so loudly, it is hard to hear the facts and make informed choices without delving deeper.
Sustainability has always been a key pillar of our philosophy and it is our pledge to pursue the most respectful, responsible sources to deliver the quality of our products, while maintaining ethical practices. So it is important to cut through some of the noise around this high profile ingredient and establish with clarity, our position.
What is Palm Oil:
The widest used vegetable oil in the world, it is reported that in the region of 50% of household products contain Palm oil.
Grown in tropical climates, predominantly in Indonesia and Malaysia, the fruit yields two oils – from the fruit itself and the kernel within. This versatile raw ingredient has little to no odour making it perfect for both food and beauty products; it is a natural emulsifier which adds smoothness to products and it stabilises to add longevity thanks to natural antioxidancy.
A global crisis:
The growth in demand for Palm Oil has been staggering. Since the year 2000 harvest volumes have more than tripled from just over 22m(illion) tonnes per year, to over 75m tonnes in 2020; indeed in the last 10 years alone, 30m tonnes more Palm Oil was harvested.
This growth is representative of a consistent rising demand for all vegetable oils globally, but Palm Oil is ultimately, a victim of its own success. As a high yield, versatile, low cost crop requiring less land than other vegetable oil crops, it has become the choice of farmers to keep production costs low across smaller areas – maximising profit, incentivised by governments.
This attractive income opportunity has come at tremendous cost however. Palm Oil is linked to deforestation, loss of biodiversity and climate change. This extraordinary single ingredient is responsible for around 40% of deforestation in Borneo alone pushing indigenous communities, globally threatened species of animals, bird and plant life to the brink of vanishing in the most brutal way imaginable. Evidence of increased issues with flooding in areas most heavily affected by deforestation, causing widespread issues to housing and communities, reportedly reaching $250million in damage per year.
"Extent of deforestation in Borneo 1950-2005, and projection towards 2020"
Marginalised communities that have always lived harmoniously with the rainforest, have been ejected from their land with little to no opportunity for restitution or relocation, pushed off their land and with their disappearance and displacement, the dissipation of rich intergenerational skills and knowledge disregarded in favour of the margins to be made.
But, the curve on the graph is changing.
Cleaning up:
The efforts of environmental activist organisations has ensured that over 70% of us Brits are aware of the ingredient Palm Oil with 41% understanding it is 'environmentally unfriendly'. This exceptional consumer awareness for one specific ingredient is largely down to the high profile campaign to raise awareness for the detrimental impact on biodiversity, habitat and community. (see afore mentioned Orangutans)
The positive news is there are signs that the insatiable and mindless consumption of natural resources in this industry, seems to be in decline as brands and customers unite in pressuring the shift to responsible farming and supply chain management.
This scale of awareness is a key driver for purchasing, it has become a search filter and a marketing tool for brands to illustrate their palm oil status.
Shouldn't we just ban Palm Oil?
It's not cut and dry.
Pressure to remove consumption of Palm Oil, would force brands to use alternative oils in their products which would actually result in the need for more land to grow other oil crops, which are not as efficient as Palm Oil. So simple replacement, if it were to be seen as 'simple' would not actually resolve the issue, but could in part exacerbate it.
The future:
Sustainability is a term that is thrown about without qualification.
Defining what it means in essence to us as consumers and providers is essential if we are to make meaningful steps forward.
Sustainability means fulfilling the needs of today without compromising tomorrow. Respect, responsibility and protection.
In 2004, the RSPO (Roundtable on Sustainable Palm Oil) was formed. This non-profit organisation sets best practice for supply chains, from growers to buyers and brands, to ensure that robust policies avoid aggressive deforestation, along with the protection of human rights, within the framework of encouraging socio-economic independence for communities.
Adhering to these criteria grants the producer CSPO (Certified Sustainable Palm Oil). Labelling on pack for CSPO or NATRUE are clear identifiers for consumers that a brand is making conscious choices. For beauty brands, there is access to a free database of sustainable CSPO producers for use in product innovation.
Recognising we need change is the first step in turning things around. In 2012, the UK Government set a commitment for 100% of the palm oil used in the UK to be from sustainable sources. According to the WWF, in 2019, 70% of the total palm oil imports to the UK were sustainable.  
At Olverum, we only buy mass balanced, RSPO that adheres to demanding standards; insisting on transparency of global footprint, ethical treatment of land and life. We are committed to being part of the change. Our Olverum Body Cleanser and Purifying Hand Wash contain RSPO certified coconut and Palm derived ingredients. This ensures a luxurious, uncompromised experience for you, safe in the knowledge that we have gone to great lengths to ensure sustainable relationships that serve the land.